The Capital City Council of the Blind is dedicated to the belief that blind and partially sighted persons can lead productive lives and contribute to society with independence and dignity. We strive to increase public awareness about blindness - what it is and what it is not.
Working together, we seek to gain equality, opportunity, and independence for every legally blind citizen, not only in employment, but also in the right to participate fully in all aspects of our community.
"All labor that uplifts humanity has dignity and importance and should be undertaken with painstaking excellence.
-Martin Luther King, Jr.
The Capital City Council of the Blind is an entirely volunteer group. Our financial support comes from membership dues, donations and fundraising efforts.
Among our members, the majority of whom are blind or partially sighted, are individuals from all segments of our society.
Our monthly meetings are open to the public and any interested person may join. Come prepared to work and have fun as well.
The purpose of this organization is to promote opportunity, equality, and independence for legally blind people.
We are affiliated with the Washington Council of the Blind (WCB) and the American Council of the Blind (ACB).
The WCB has chapters throughout the state that meet on a regular basis and also holds an annual statewide convention. The WCB has a rich history of legislative and community involvement. As an affiliate of the state organization we have contributed to many of these activities, including:
Providing assistance to newly blinded individuals and their families, informing them of available community resources and support services.

Granting scholarships to qualified blind and visually impaired students.

Meeting with local and state level government agencies to increase their awareness of issues that concern the blind.

Working with the Department of Services for the Blind, the Washington State School for the Blind and with the Washington Talking Book and Braille Library to enhance service delivery.

Helping to pass historic legislation guaranteeing equal access to places of public accommodation, making it illegal to deny a blind person the right to serve on a jury, and assisting in the creation of a separate state agency for the blind.

Supporting the passage of the Americans with Disabilities Act and commitment to implementation of the ADA.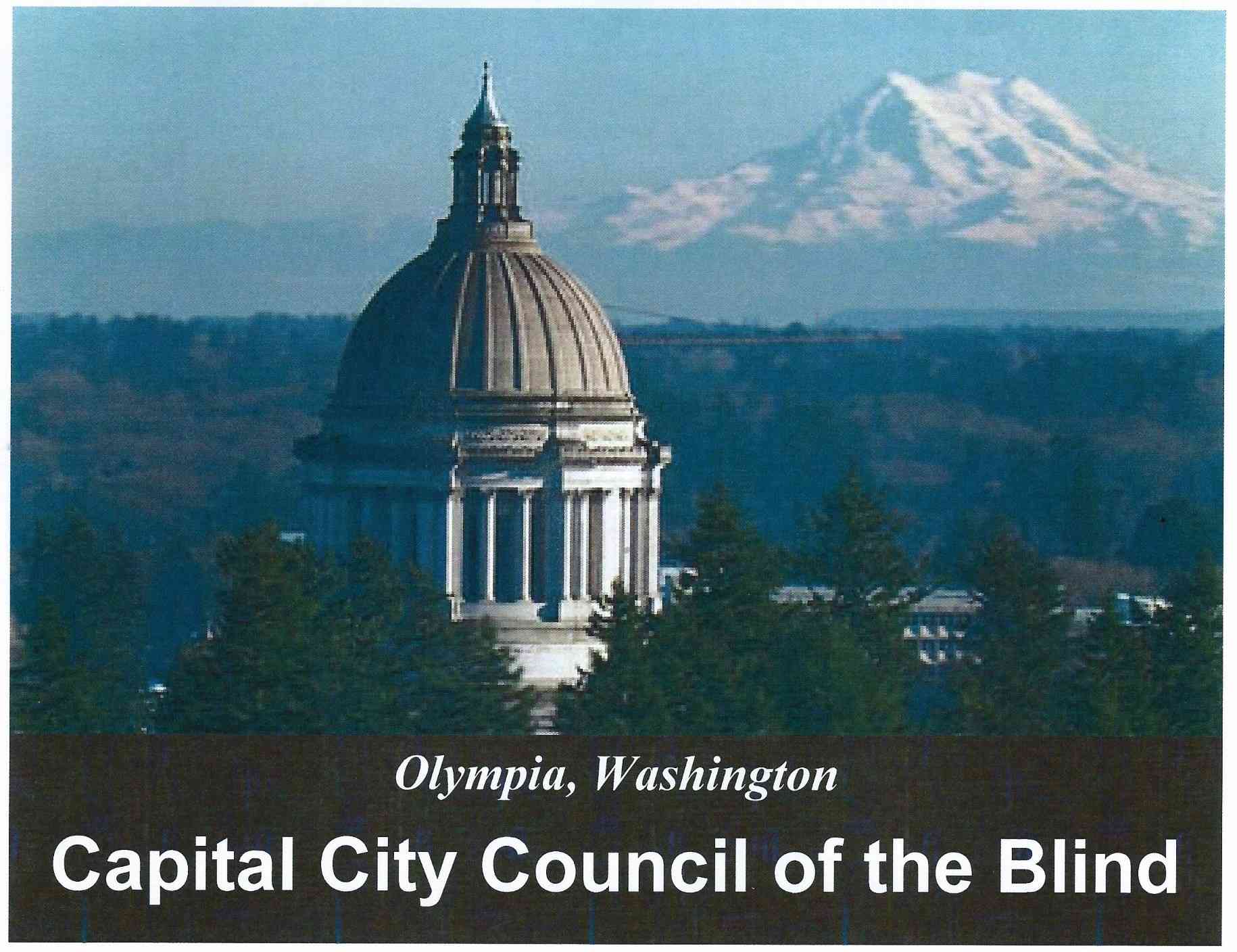 PLEASE SEE THE CALENDAR PAGE