Following are web sites members have found entertaining, informative, or useful.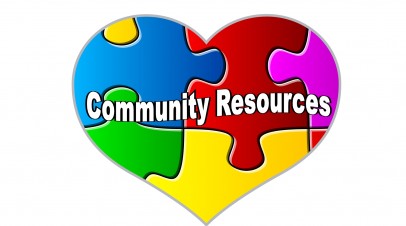 The Washington Council of the blind (WCB)
A nonprofit statewide consumer organization for the blind or visually impaired.
The American Council of the Blind (ACB)
The nation's leading membership organization of blind and visually impaired people.

The South Sound VIP (visually impaired persons) Social Club
For more information, please e-mail: paige.meyerpeter@gmail.com
Organizations for the Visually Impaired
www.mdsupport.org/relsources/vis-imp.htm
A list of blindness related organizations from Africa, Europe, Asia, Australia, and elsewhere.

The Washington Assistive Technology Act Program (WATAP)
Providing Assistive Technology resources and expertise to all Washingtonians with disabilities to aid in making decisions and obtaining the technology and related services needed for employment, education and independent living.

Washington Access Fund
Washington Access Fund provides low-interest loans and other financing services to help individuals with disabilities obtain the technologies and business equipment needed to live independently and to succeed at school, at work, at play and in the community.

The UW Center for Technology and Disability Studies (UWCTDS)
Technology can increase access to education, community and employment for people with disabilities. The UW Center for Technology and Disability Studies is an interdisciplinary program focusing on research, education, advocacy and informatics related to assistive technology and accessible information systems.
The Washington State School for the Blind (WSSB)
A Washington State agency providing quality services to blind and visually impaired students since 1886.

SightConnection
Enhancing the ability of people with vision loss to lead active, independent lives. Formerly Community Services for the Blind and Partially Sighted.

Washington Talking Book and Braille Library (WTBBL)
The Washington Talking Book & Braille Library provides a free public library service which includes easy access to the informational and recreational reading materials needed by individuals in the State of Washington who are unable to read standard print material.
Department of Services for the Blind
Find resources and support for families and friends of people who are blind or have low vision.
Drugstore.com
Shop for prescription drugs, health & beauty, green & natural, pet products, food & gourmet, toys & games and more at drugstore.com. "I've found drugstore.com to be helpful. I like the fact that I can read package information. I've bought all kinds of stuff from them include a shaver and a vacuum cleaner just to name two." — CCCB member recommendation.
Family Connect
http://www.familyconnect.org/parentsitehome.aspx
An excellent resource for parents of visually impaired or blind children to seek information and find support from other families.
---
Following are videos that can help teach people that are sighted how to properly assist people with low vision or who are blind to travel in unfamiliar environments with SIGHTED GUIDE TECHNIQUES:
Vision Aware Sighted Guide Technique